Support in Learning German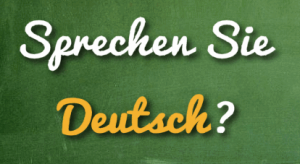 Learning German is the first and most important requirement for integration into our society. Without a good knowledge of the language there is little hope in remaining long in Germany. Since 2014 regular German classes are offered. We try to teach in small groups, and pay particular attention that women and girls are equally incorporated into the lessons: In Germany all refugees must be equally treated!
Pensioned teachers are particularly welcome to teach German, but also professional persons with a good knowledge of the language.
At the beginning all courses are taught without grades and test results. Later examinations would be necessary, for example learning a trade or studying.
For mothers and other persons without professional expectations, it is still essential that all refugees participate in language courses.
Learning material (books, text- or vocabulary copies) will be provided.
Conversation courses are arranged as the need arises. Reading and speaking are particularly important, and we lay emphasis on regular communication with native speakers. These aspects are essential in refugee integration.
For more information contact us. We welcome your support and engagement.